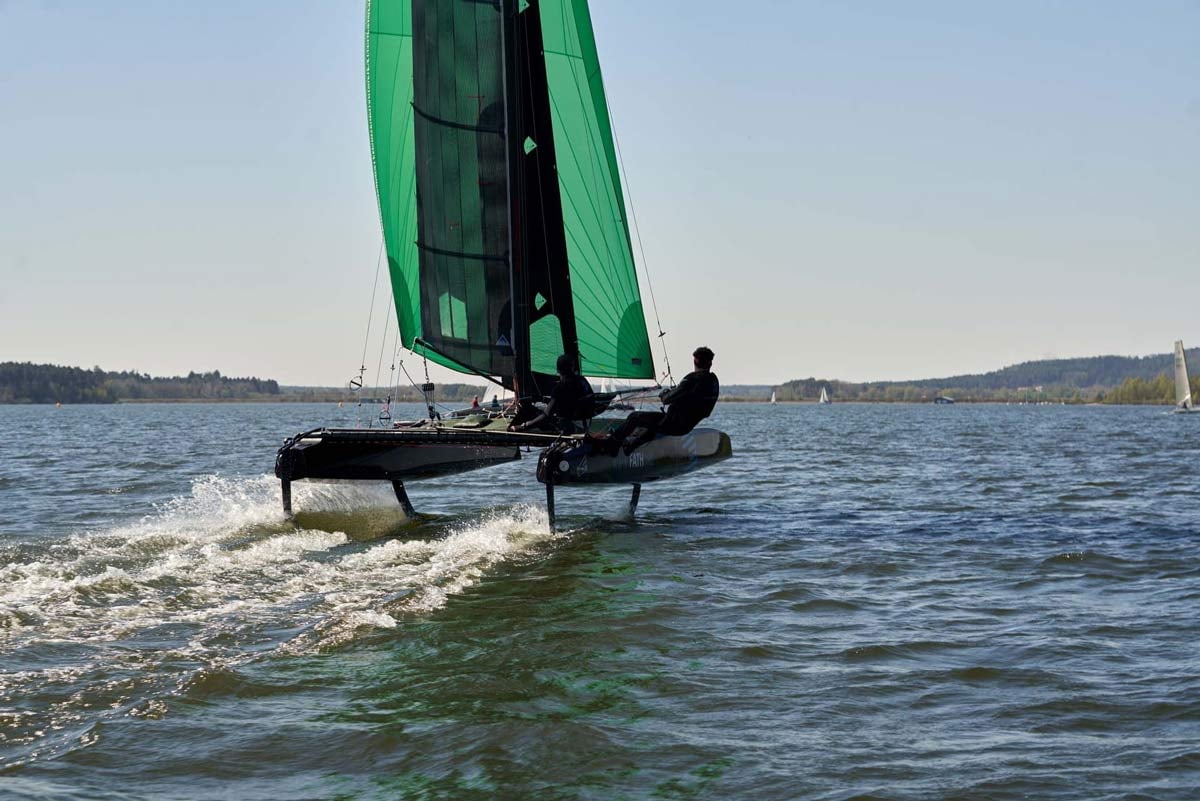 Germany – Spalt 07.08.2019 – After the season start on the 'Brombach Lake' 2019 the FATH Sailing Team sails steadily into second places. It does not seem to matter on which lake they are sailing, the competitors are always left behind. Nevertheless every race is different. On 'Lake Brombach', for example, it was the 2nd day of competition that secured the placement. At 'Lake Neusiedl' the team drove with exactly the right course and the right sail size to secure this success.
"We are very happy about the season so far", explains Timo Späth from the FATH Sailing Team. "No matter how we are sailing, we are always able to achieve the 2nd place." This stability is quite unusual in sailing. Success often depends on factors that a sailing team can only influence little. For example, sailors observe relevant weather services until they are just before the start and decide the sail size depending on wind conditions. If the sail size is too large, the boat may tip over in stronger winds, but will sail fast in weak winds. On the other hand, if the sail is small, the catamaran can be steered easily in strong winds but stops at low wind speeds. The FATH Sailing Team shows with the stable placement in the season 2019 that when skill and meteorological experience meet in one team, this is a recipe for a good placement.
As sponsor we are delighted with the results and we wish the team a continuously successful season.